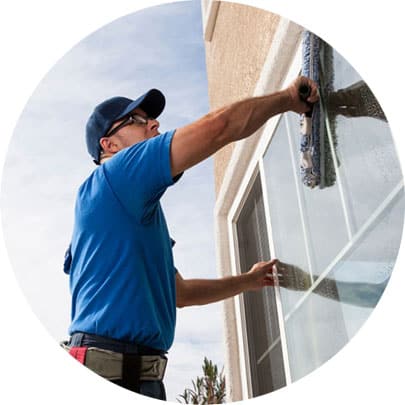 Revitalize Your View: Discover the Best Window Cleaning Services in Spring Hill, FL – Commercial, Interior & Exterior!
Spring Hill, FL, is more than just a city; it's a vibrant community bursting with life, warmth, and charm. This jewel on Florida's Nature Coast offers a unique blend of serene natural beauty and bustling urban life. Here, you can explore the majestic Weeki Wachee Springs, where you can swim with manatees or take a kayak down the crystal-clear waters. For those with a love for wildlife, the pristine nature preserves serve as a habitat for a multitude of native species. Moreover, you're never far from world-class dining, shopping, and entertainment options in our thriving downtown. 
The local farmer's markets, community events, art shows, and music festivals showcase the rich cultural diversity and spirit of our city. Whether you're a nature enthusiast, a foodie, or an art lover, Spring Hill, FL, offers something for everyone. It's this blend of tranquility and vibrancy that makes our city a truly wonderful place to live, work, and play.
 As a local business, we're proud to be your top choice for all your window cleaning needs. We ensure that our services meet and exceed expectations, reflecting the pristine beauty of our beloved Spring Hill, FL.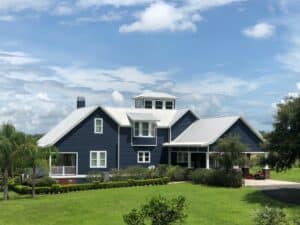 The Science Behind Sparkling Windows: Interior and Exterior Cleaning
Clean windows don't just sparkle because of simple soap and water, there's a science behind it. Here at Precision Pro Wash, our team of experts uses an efficient cleaning process that harnesses the principles of chemistry and physics.
We utilize the right cleaning solutions that break down stubborn dirt and grime, followed by thorough scrubbing and rinsing. The result? Crystal clear windows that give your home or business an aesthetic lift. Whether you require interior window cleaning or exterior window cleaning, our skilled professionals ensure a streak-free shine every time.
Moreover, we recognize the importance of the environment. We only use eco-friendly, non-toxic cleaning solutions that not only guarantee sparkling windows but also safeguard your family's health and our local ecosystem.
Commercial Window Washing: More than Just Aesthetics
While spotless windows certainly enhance the visual appeal of your business, commercial window washing is much more than just about aesthetics. It plays a crucial role in creating a positive first impression for customers, clients, and employees.
Dirt, smudge, and grime buildup on windows can reflect negatively on your brand image. By maintaining clean and gleaming windows, you're demonstrating your attention to detail and commitment to a clean, professional environment.
Our experienced window cleaning services team understands this perfectly. They ensure that your business stands out in the best possible way, with windows that shine as brightly as the services you offer.

Choosing the Right Window Cleaning Services for You
When it comes to selecting a window cleaning service, there are a few things to keep in mind. The first is the company's reputation in your local area. You can trust window cleaning in Spring Hill, FL to provide top-notch service, as evidenced by our positive customer reviews.
Secondly, the skill level and professionalism of the company are paramount. Our team is highly trained, with years of experience in the field. We're committed to treating your property with respect and ensuring your satisfaction with our work.
Lastly, always consider the range of services offered. From interior window cleaning to exterior window cleaning, and even commercial window washing, we provide a wide range of options to cater to all your needs. With Precision Pro Wash, you're choosing reliability, quality, and service excellence.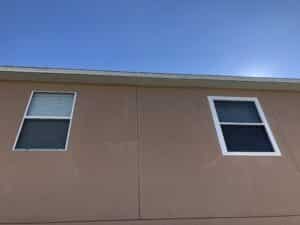 A New Dawn: Embracing Crystal Clear Views in Spring Hill, FL
Spring Hill, FL is a charming city brimming with natural beauty. The sight of our community's picturesque landscapes and vibrant city life is best appreciated through clean, spotless windows. It's no surprise that many residents and businesses in Spring Hill rely on our professional window cleaning services to revitalize their views and enhance their living spaces.
Spring Hill window cleaning near me is not just a service – it's a commitment to maintaining the beauty of our city, one window at a time. From commercial establishments to residential homes, we take pride in providing a service that keeps our city looking its best.
As we take a moment to admire the sunrise through our perfectly cleaned windows, we're not just witnessing a new day in Spring Hill, FL. We're seeing the promise of a brighter, cleaner, and more vibrant city that we all love and care for.
At Precision Pro Wash, we're dedicated to serving our community. Our team is here to ensure that whether you're peering out at the Gulf of Mexico's serene waters or watching the city's hustle and bustle, your view is always clear. Let us help you embrace the beauty of Spring Hill, FL, with our top-notch window cleaning services.
We also offer the following services in Spring Hill, FL: