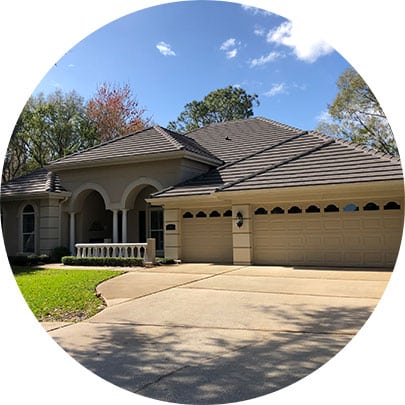 Precision
Pro Wash
Top Rated Power Washing, Roof Cleaning, Window Cleaning & Paver Sealing Services
Precision Pro Wash is Spring Hills's premier roof and exterior pressure washing company. We provide service in Spring Hill and all of the surrounding areas. We effectively remove algae, dirt, grime, mildew, mold, and other nuisance-type substances away from your residential or commercial properties.
Our goal is to beautify the Tampa Bay area one structure at a time. Precision Pro Wash employees know that you take great pride in your own property. Furthermore, we aim to help you keep your residential or commercial property in tip-top shape. This will help provide an excellent outdoor appearance for the property, too.
Highest Quality Exterior Cleaning
While pressure cleaning the exterior surfaces of your property, we use a completely safe and proven soft washing system. This is a complete environmentally-friendly cleaning solutions. This soft wash method is 100% safe for all exterior surfaces and the results will last much longer than regular, ordinary pressure washing. Our roof cleaning methods will safely and effectively clean shingled, tiled, or metal roofs. This also safely cleans houses of various finishes, pool decks, stone pavers, driveways, sidewalks, and many more exterior surfaces.