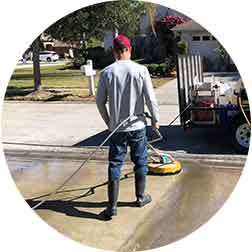 Top Rated Wesley Chapel
Pressure Washing
Welcome to Precision Pro Wash, the top provider of pressure cleaning in Wesley Chapel. Our company is founded on the belief that our customers deserve the very best service available. In addition to pressure washing, we also offer window cleaning in Wesley Chapel. Our highly trained staff members treat each project like it's their own. This kind of customer service is what makes us stand out from any of our competition for Wesley Chapel pressure washing and window cleaning. Our company's mission is to provide high quality pressure washing at an affordable price.
We are the Window Cleaning Wesley Chapel Experts
Beyond just pressure cleaning in Wesley Chapel, we offer a wide variety of other services. These include paver sealing, commercial pressure washing, window cleaning, and roof cleaning in Wesley Chapel. Commercial window cleaning in Wesley Chapel is one of our specialties. No matter how big or how small the job, our team is trained to take care of it with the highest quality. Clean windows and a clean building can make all the difference in your curb appeal. This could possibly be the difference between a client choosing to work with your company or going to get quotes from the competition. For the small price, you'll pay for these services, they will easily pay for themselves over time. Wesley Chapel roof cleaning is another huge money saver. Leaving debris and dirt on your roof can actually cause the structure to start to break down, which can lead to costly repairs. Let us prevent that from happening to you.
Call Today for Wesley Chapel Roof Cleaning and Paver Sealing
Give us a call today to get your free quote for pressure cleaning in Wesley Chapel. While we are there we can even give you a quote for window cleaning in Wesley Chapel. Our website is full of testimonials from happy customers that wish they had called us sooner. We love helping out our community of Wesley Chapel and being able to provide everyone with the quality service that they deserve. We look forward to hearing from you and helping you out with all of your pressure cleaning needs.