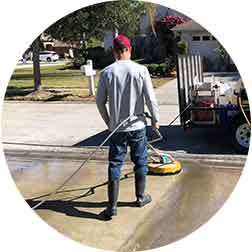 Top Rated 
Exterior Cleaning in

Weeki Wachee FL

Some folks may recognize the town of Weeki Wachee as the place that boasts the title, "The Only City with Live Mermaids". Located just northwest of Spring Hill, Weeki Wachee is not only a town with a catchy name, but it is also an interesting place to visit, reside in, or to go to work. There are many things for people to see and do in this part of Florida, every day of the year. If you are a property owner within the Weeki Wachee area, then chances are quite good that you have come across outdoor projects that seem challenging to you, or are very time-consuming. Perhaps we can help!
Low-Pressure Roof Cleaning Pros
Precision Pro Wash is a local company that offers many services for exterior cleaning and outdoor improvement projects. We are your area's premier roof cleaning, window cleaning, and general exterior cleaning company. We provide services for all residential or commercial properties.
Precision Pro Wash professionals know that you take great pride in your home or your business. Our goal is to help you maintain an outdoor appearance that is welcoming, pleasing, and healthy for you and for all of your guests. Some of the services that we offer include, but are not limited to; pressure washing, soft wash roof cleaning, window cleaning, gutter cleaning, rust removal, paver sealing, and so much more. We want to be your one-stop shop for all of your exterior cleaning projects.
Trusted Weeki Wachee Pressure Washing Services
Our team members are highly-skilled in all areas of outdoor cleaning projects. We have years of experience, advanced industry knowledge, and professional, high-grade cleansers and tools that allows us to offer every one of our customers a superior cleaning result. Our technicians work diligently and methodically on every project that we are granted, because we want each customer to be a highly-satisfied client. With our services, we can rid your property of dirt, grime, mold, algae, pollen, and any other unwanted substances that have accumulated on your hard-surface areas.
If you are in the market for a top-rated exterior cleaning company that can assist you with all types of outdoor cleaning projects, then please contact Precision Pro Wash today! We gladly offer free estimates for all potential projects, and we look forward to hearing from you anytime!