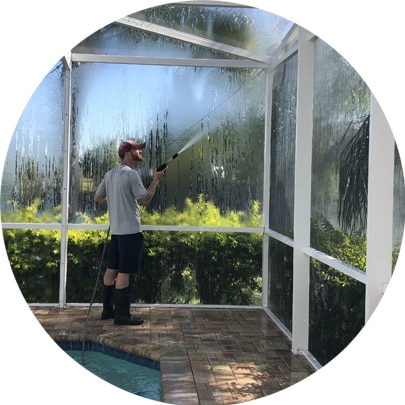 Top Rated Brooksville
Pressure Washing
Looking for pressure cleaning in Brooksville? Then welcome to Precision Pro Wash. We offer top of the line pressure washing, paver sealing, and window cleaning in Brooksville. In addition, we also offer roof cleaning in Brooksville. Let us take care of all your home improvement needs today. We take pride in our work and know that we offer the best Brooksville pressure washing and Brooksville roof cleaning around.
We are the Window Cleaning Brooksville Experts
Why choose Precision Pro Wash? Well that answer's easy. We aim to please the customer and offer a wide array of services to accomplish that. It becomes a hassle to schedule quotes with multiple different companies and take the time to meet with all of them. Here at Precision Pro Wash, we aim to help you out with all of your needs with one simple quote. Our main focus is pressure cleaning in Brooksville, but we also do so much more than that. You can visit our website for a list of our complete services. If you don't see something listed, chances are we can still get it done for you. Just bring it up to one of our customer service specialists at your free consultation and we'll work to get it taken care of for you.
What if you have a commercial business that you need pressure cleaning for in Brooksville? Well, we can take care of that for you too. Another much-requested service we see for commercial buildings is window cleaning in Brooksville. Our skilled technicians are trained to clean windows to the highest standards in every building, no matter the size. Make your business the best looking one on the block with our commercial pressure washing. Something as simple as curb appeal can be the difference between customers choosing to work with your business or looking for other options. The small price you'll pay for our pressure cleaning in Brooksville and window cleaning in Brooksville will easily pay for itself in the long run.
Call Today for Brooksville Roof Cleaning and Paver Sealing
What are you waiting for? Call today. Our dedicated staff is waiting to hear from you and help you out with all of your pressure washing needs. Read through our testimonials and you'll see nothing but satisfied customers that wish they had called Precision Pro Wash sooner. We look forward to hearing from you soon.